In order to prevent sludge build up, iron oxide from entering the oil boiler and to keep the system running at optimum performance it is necessary to have a clean heating system.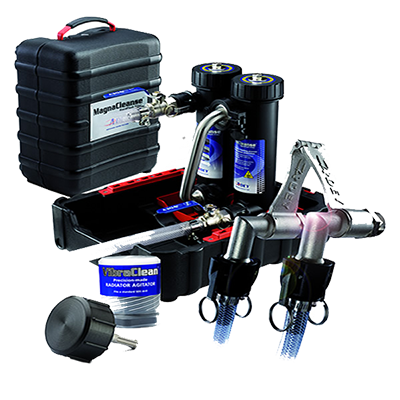 McKinney Gas & Oil use the industry leading MagnaCleanse Power Flushing system to ensure:
ALL suspended black iron oxide is removed from your heating system
System flushing is completed quickly, efficiently and without mess
Your heating system will continue to be protected with the installation of MagnaClean Filters and inhibitors providing improved performance and a more efficient heating system.
With over 20 years of experience and expertise, working on all makes and models of gas & oil heating systems, be it installations, conversions, service or repairs, McKinney Gas & Oil, Belfast, Northern Ireland brings you that warm feeling.
Contact us for more information…
Did You Know: As little as 1mm of scale can reduce your central heating and hot water efficiency by up to 8%!